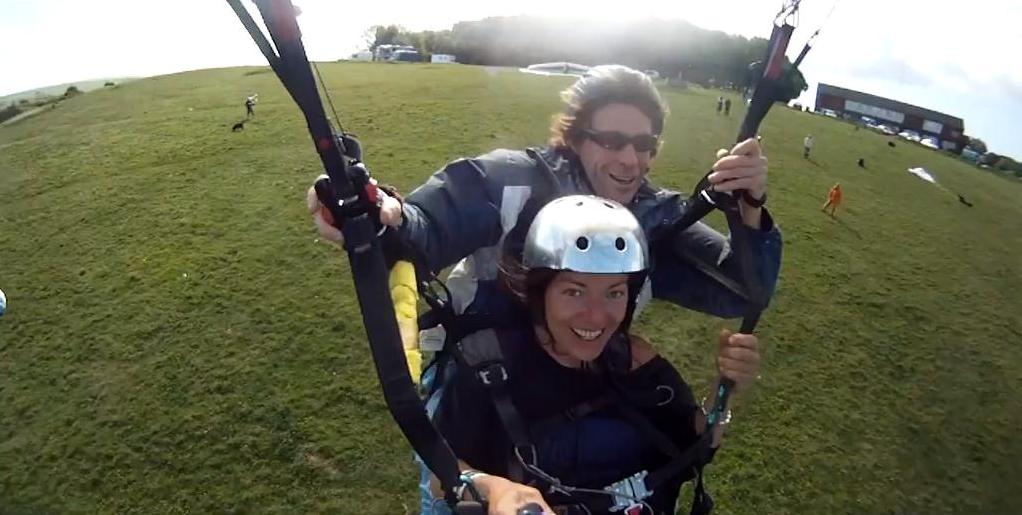 We offer an amazing tandem flights for everyone who want to see the world from a bird's eye view. Flying a paragliding tandem flight as a passenger is the most accessible way to experience the joy of paragliding without committing to a course or having a pilot license.
🗺️ Flighting locations
---
❓How it works
Please read also our Terms & Conditions, Pricing policy and Before flight instructions.
There are more or less no requirements on the passenger, so you can enjoy the stunning views around you or pay full attention to your camera. Just before take off you receive short induction and safety instruction from our experienced pilots. You will also learn how the paraglider launches, steers and lands. The flight can be an easy and smooth or a proper roller coaster with acrobatic bits. You choose. Lots of our passengers decide to extend their basic flights to thermal flight while airborne. That's not a problem, but is at extra cost.
If the conditions are good you will get the chance to fly the paraglider yourself! Unfortunately we live on planet Earth, so good weather can not be guaranteed. We will stay in touch to keep you informed about the last weather updates and plans.
We have experienced tandem pilots, who have flown thousands of tandem flights. They will never commence flight operations unless they are sure that conditions are safe to do so. We operate our tandem flights in the beautiful Southdowns and on our trips and PG holidays worldwide.
A tandem paragliding flight is a fantastic and unusual gift or present, so you can buy a gift voucher to please your relatives, girlfriend or perhaps your boss. Vouchers are valid for 12 months, so the recipient can book in when they have their free time. Please note, our maximum passenger weight limit is 120kg. We provide you with the passenger personal and third party insurance and we only use the latest certified equipment.
Please read also our Terms & Conditions, Pricing policy and Before flight instructions.
♿ Flyability
Having a disability doesn't need to stop you flying. And people with disabilities may be able to get their flight sponsored. Contact Flyability for more details.
---