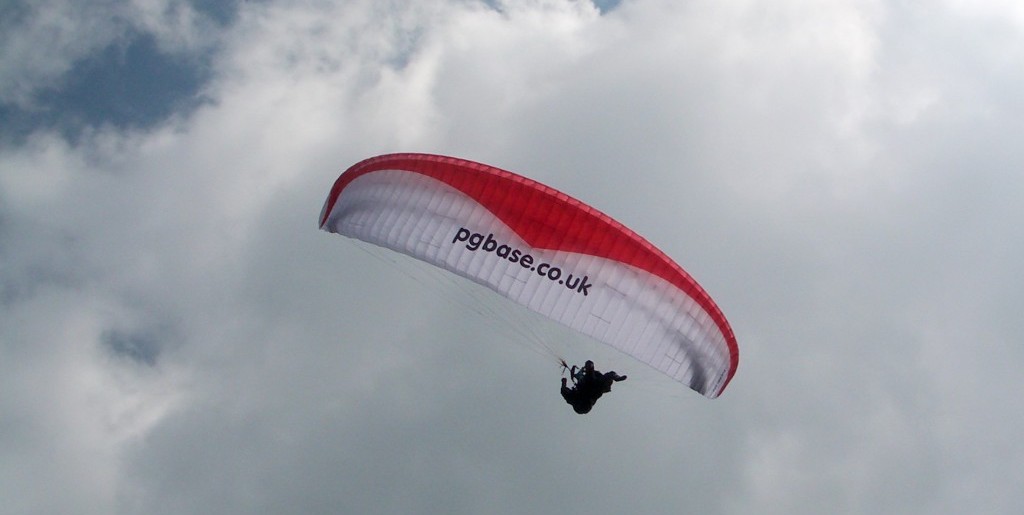 Please read also our Terms & Conditions and Before flight instructions.
We will tailor the 20-30 minute flight for you, so if you want an introduction to aerobatic flying, this will be included at no extra charge. We also include your £15 BHPA membership, so there are no hidden extras on the day.
Contact us for discount rates for group bookings.
If you want a longer flight or you're already a qualified pilot who wants to improve your skills, contact us to discuss rates.
Our offer of Tandem paragliding flights
Basic tandem flight
An easygoing panorama 20 – 30 minutes flight. Calm soaring and relaxed thermals make you feel very comfortable. This flight is perfect for really scared ones. After the flight all passengers are genuinely pleased and excited.
Cross Country tandem flight
On this type of flight we try to fly as far as possible, normally 10-25 km and the flight last about 30 – 50 minutes (depends on the conditions). As we cover a certain distance and use all available thermals you will get a real feeling in flying like a bird!
Acro tandem flight
This adrenaline flight is for people who love an action. 5-15 minutes acro flight consist of wingovers and deep spiral where we descend in speed up to 15m/s. Lots of truly excitement and fun guaranteed!
Testimonial
PGBase is acting only as an agent and held no responsibility for safety and the tandem flights themselves.